PTI - Autolok Industries is a licensed federal firearms manufacturer located in the Nebraska Panhandle.  We are a family owned, family run business. PTI has been in the CNC contract manufacturing business since 1992. If you would like more information about our products and manufacturing capabilities, please contact us.

We realize there is a wide variety of AR manufacturers to choose from.  We assemble, hand fit and test fire every rifle we build so that you can be confident of its fit, finish and overall performance.  We strive to build the best quality AR available on the market at a competitive price and invite you to see the difference for yourself.  We know you will be pleased with your decision!

phone 308-230-0761

fax 888-473-0894

PTI - Autolok Industries

218 E. 3rd Street

P. O. Box 564

Kimball, Nebraska  69145

Licensed Federal Firearms Manufacturer

Our products are machined 100% in our shop in the U.S.A.!

Autolok is the tradename for the products manufactured and sold exclusively by Perfect Turning, Inc. (PTI)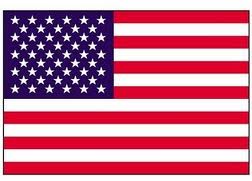 View our Privacy Policy Here.